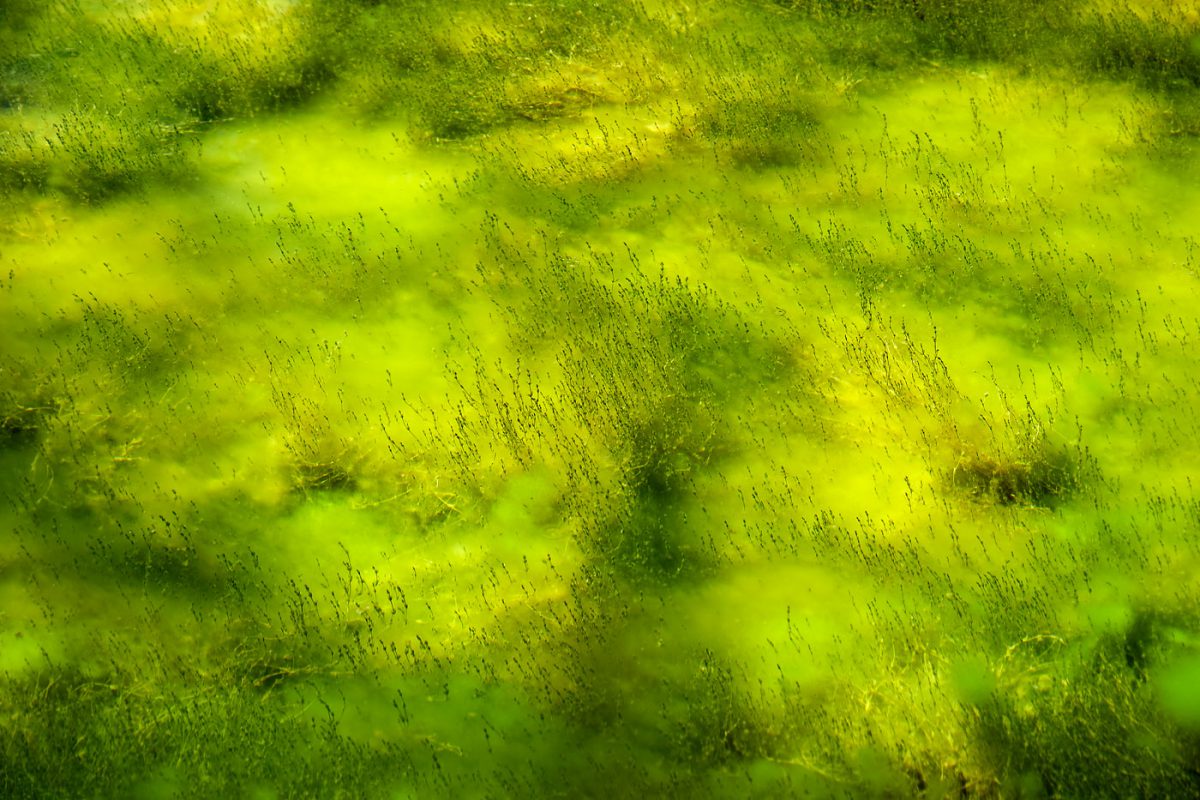 Da hinten verschwindet gerade die letzte Wolfwalkerin. Möge sie und ihr Rudel dem magischen Wald erhalten bleiben.

(Unterwasser-Landschaft in einem Teich in der Elfenau).
---
Back there, the last wolfwalker is disappearing. May she and her pack remain in the magical forest.

(Underwater landscape in a pond in the Elfenau).