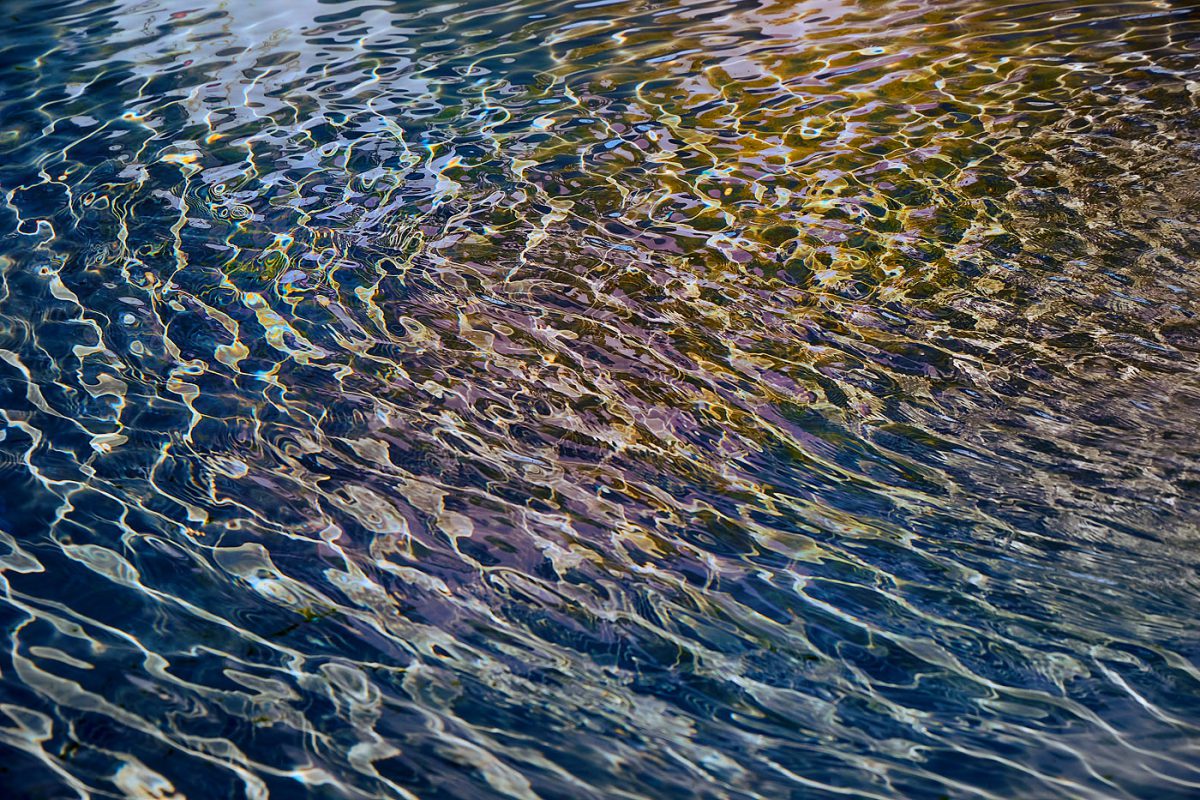 Wasser in der Abendsonne. Vier verschiedene Momente, Anblicke, Einsichten, Wirkungen – vier Begegnungen mit dem Strom des Lebens…

N°4: crescendo & diminuendo… und endlich trifft sich der Anfang und das Ende, der Aufgang und der Untergang, die Kälte und die Wärme, die Nähe und die Distanz. Ein Lichtspiel, wie ein sich schliessender Kreis.
---
Water in the evening sun. Four different moments, sights, insights, effects – four encounters with the stream of life…

N°4: crescendo & diminuendo… and finally the beginning and the end, the rise and the fall, the cold and the heat, the closeness and the distance meet. A play of light, like a closing circle.