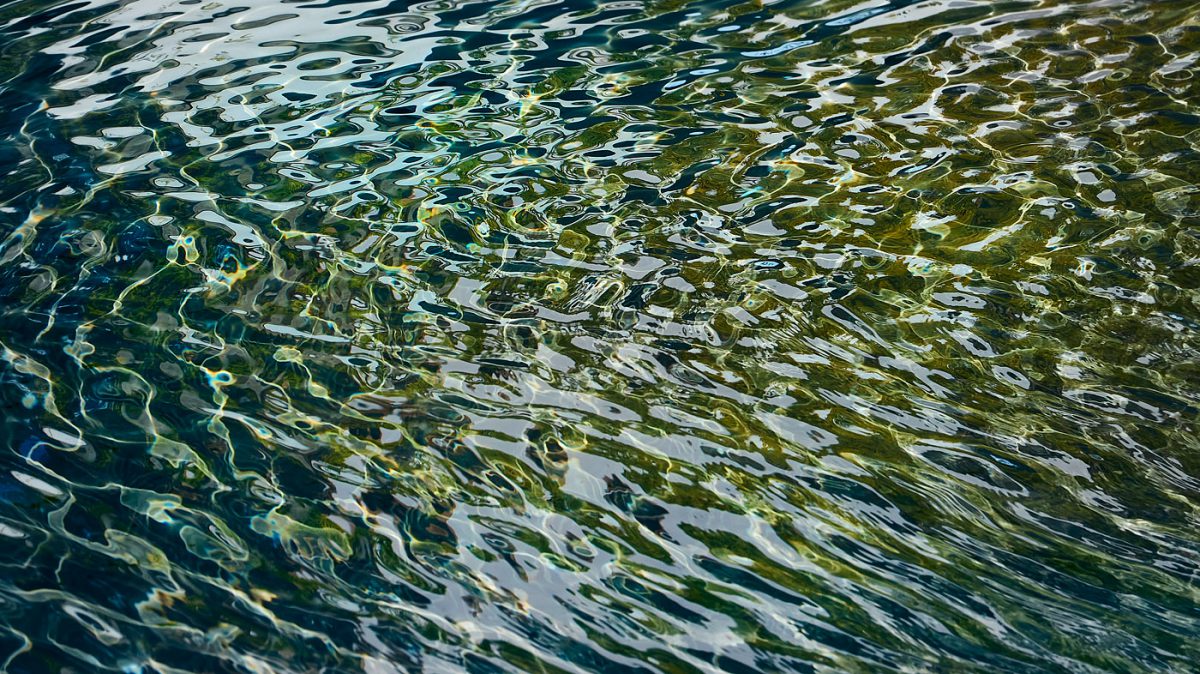 Wasser in der Abendsonne. Vier verschiedene Momente, Anblicke, Einsichten, Wirkungen – vier Begegnungen mit dem Strom des Lebens…

N°3: mezzoforte… Nimmt man sich die Zeit, erkennt man den flüssigen Smaragd, den Turmalin, Malachit und Aquamarin, zusammen mit Lapis lazuli und Apatit. Amber und Citrine mischen etwas Wärme bei und sprechen die Stimme der Sonne. Mitten im Strom des Lebens funkelt mir wahrer Reichtum entgegen.
---
Water in the evening sun. Four different moments, sights, insights, effects – four encounters with the stream of life…

N°3: mezzoforte… If you take your time, you will recognize the liquid emerald, tourmaline, malachite and aquamarine, together with lapis lazuli and apatite. Amber and citrines add some warmth and speak the voice of the sun. In the middle of the stream of life, true wealth sparkles towards me.