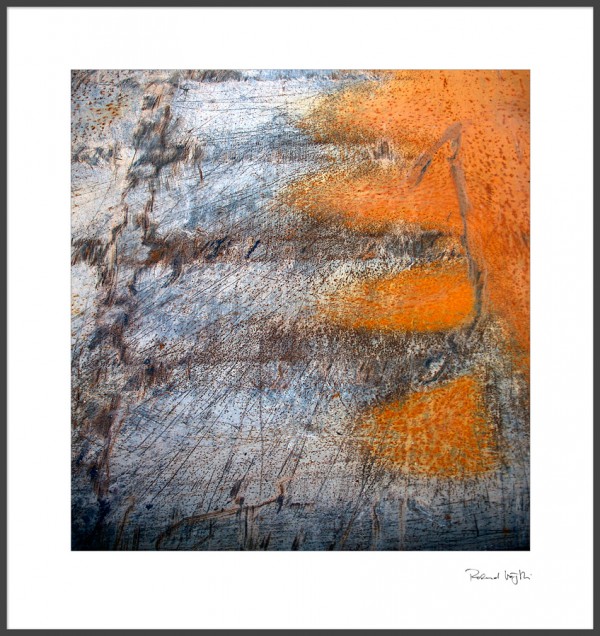 (click > zoom)
---
Partikel der ersten Stunde nach der Geburt des Universums stieben auseinander, ziehen in das Nichts und bilden das aus, was unsere Welt heute ist.
Diesen weiteren Zeugen der Genesis habe ich bei einem Spaziergang in einem Bergtal gefunden. Für viele mag es einfach ein rostender Container bei einer Baufirma sein.
---
Particles of the first hour after the birth of the universe scurry into the void and form what is our world today.
This another witness of Genesis I found on a walk in a mountain valley. For many it may simply be a steel container from a construction company em>.
Yours truly

---