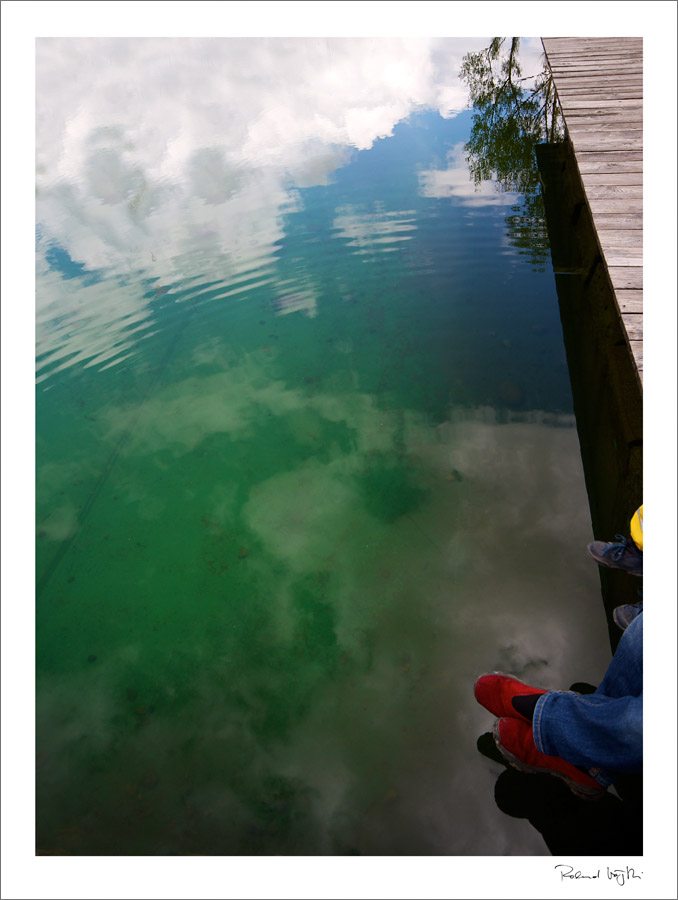 Sein und Tun und mit jedem Schritt Spuren hinterlassen, die Welt verändern. Das scheint uns so relevant und nachhaltig. Wie gut tut es da, zwischendurch in aller Ruhe zu beobachten, wie die Spuren davon ziehen und sich die Welt dahinter wieder glättet.
Ich wünsche dir einen wundervollen Sonntag.
---
To be and to act, leaving traces with every step we take, changing the world. This seems so relevant and lasting. How healing it is, to see every now and then, as our traces move on and the world becomes whole again soon after.
I wish you a wonderful Sunday.
---
Yours truly