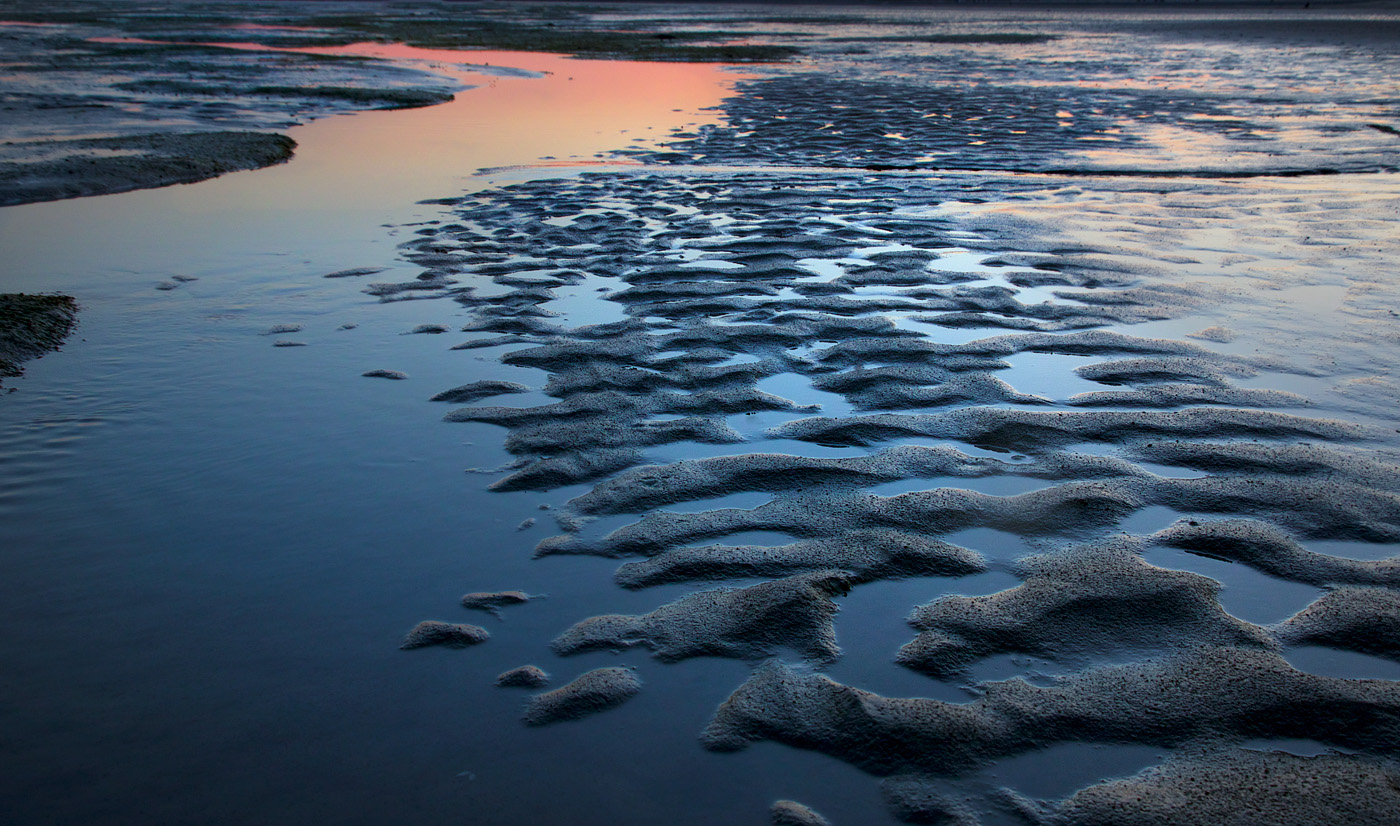 Wie Rippen eines prähistorischen Tieres, freigelegt vom Zahn der Zeit… wenn Farbe, Form und Licht sich mit der frei laufenden Fantasie zusammen tut, dann entstehen Welten und ganze Zeitalter.
—
Like the ribs of a prehistoric animal exposed by the ravages of time… when colour, form and light come together with the free running imagination, then worlds and whole ages arise.
---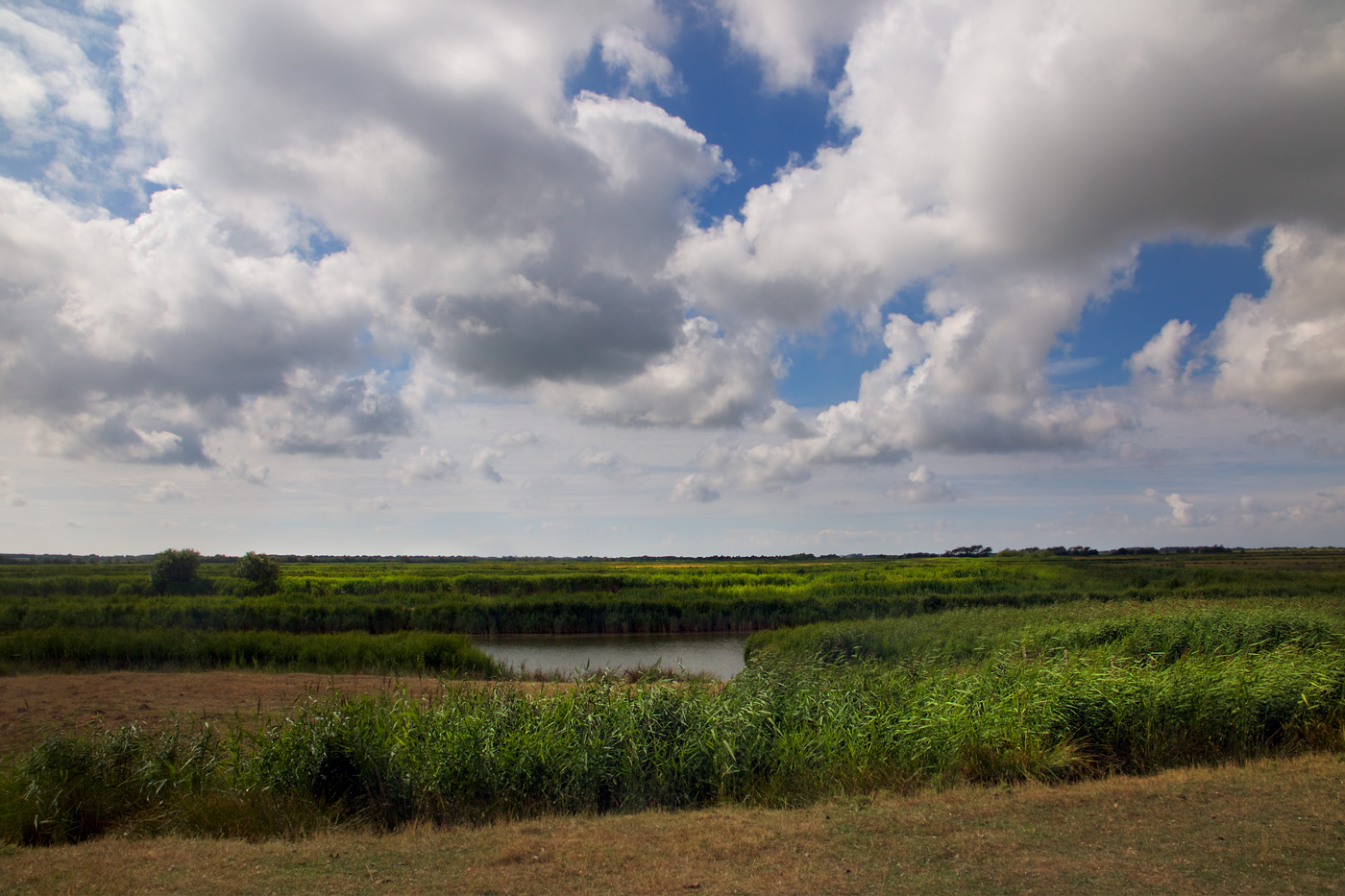 Und dreht man sich um auf dieser Insel, dann verschwindet das Watt und es zeigt sich eine andere Ur-Welt. Scheinbar unberührt liegt es da, das Hinterland.
—
And if you turn around on that island, then the mud flat disappears and another primeval world appears. Seemingly untouched, it lies there, the hinterland.
---