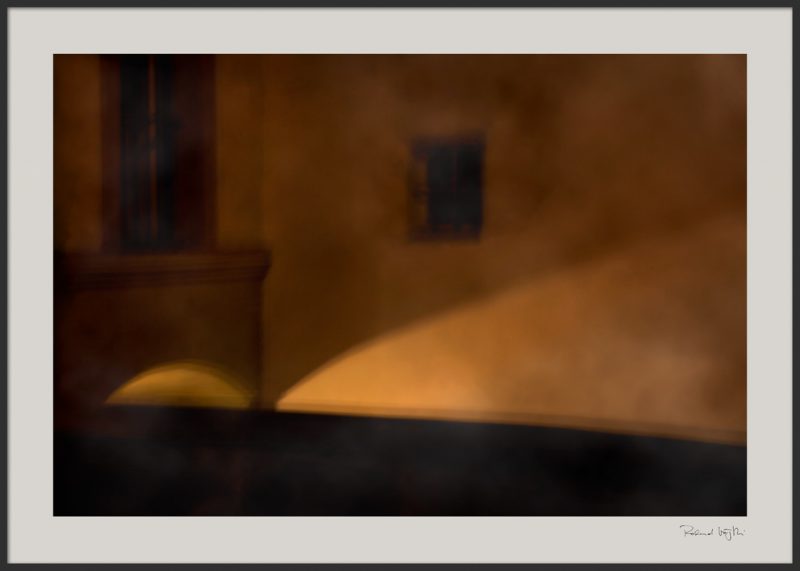 (click > zoom)
---
Die tausend Geräusche des Tages verstummen langsam in den Gassen der Altstadt. Dann, wenn man die aufkeimende Ruhe in sich aufnimmt, beginnt man die Geschichten zu hören, die sich seit Jahrhunderten in den Gassen und Häusern abspielen. Pssst … Da, von der Fricktreppe hoch, zieht ein wehleidiges Schlurfen erst. Dann wird es zum aufmüpfigen Trappen und nach einer kurzen Weile steigert es sich zum wehrbereiten Klappern, nur um ebenso rasch wieder in der Dunkelheit zu entschwinden und zu verstummen. Die Geschichte der Altstadt ist keine präzise Erzählung. Sie ist viel mehr ein Gewebe von Schicksalen, ein Gemisch von Licht und Schatten, von einladenden Öffnungen und abwehrenden Mauern.
Passend dazu das Modul "Sehen ohne Augen"… aus dem Kurs "Die Befreiung des Sehens"
---
The thousand sounds of the day are slowly fading in the streets of the old town. Then, when one takes in the emerging calmness, one begins to hear the stories that have been going on in the streets and houses for centuries. Shhhht… There is a sniveling shamble coming from the "Frick" stairs. Then it becomes a rebellious bustle, and after a little while it grows into a rebellious rattling, just to fade and disappear into the darkness. The history of the old town is not a precise narrative. It is much more a tissue of destinies, a mixture of light and shadow, of inviting openings and defensive walls.
---