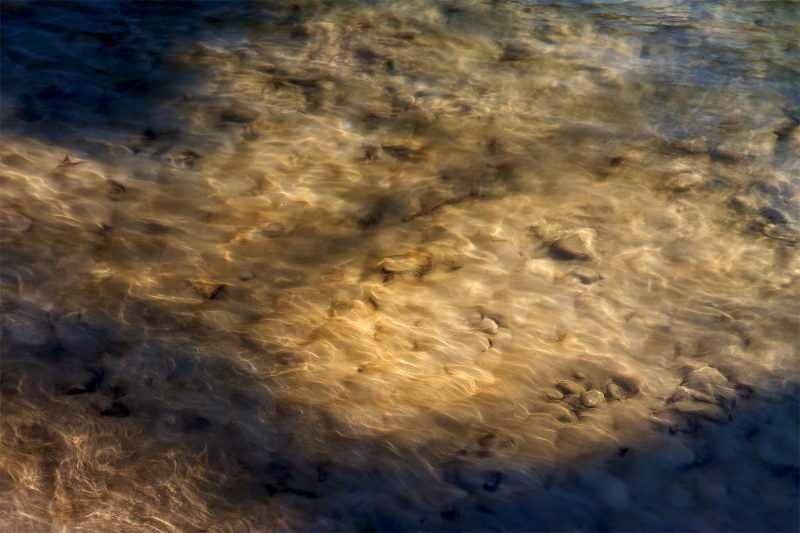 (click > zoom) ~~~ click to really enjoy the details
---
Das Leben im Fluss… Ein Bild das für mich die Grösse des Lebens, die unzähligen Details, den Reichtum des Momentes und die ewige Veränderlichkeit beinhaltet und bedeutungsvoller Weise am Handy seine Kraft nicht entfalten kann. Darum: Handy weglegen und dich für eine Expedition in das reale Leben entscheiden. 🙂 Ein begleiteter und wundervoll einfacher Weg um sich für solche Momente und Szenen zu öffnen, ist der Kurs "Die Befreiung des Sehens".
(Ein Blick in die Aare, während ich dort drin mit dem Sohn Matschburgen und Steinhäfen baute…)
---
Life in flow (or in the river…) An image which, in my opinion, contains the true size of life, the countless details, the richness of the moment and the eternal variability. Meaningfully it cannot unfold its power on mobile phone displays. A hint to lay down you mobile phone and decide to go on an expedition into the real life. 🙂 A guided and wonderfully simple way to open up for such moments and scenes is the course "The Liberation of Seeing".
(A glimpse into the river Aare, while I built mud castles and stone harbors…)
---
Yours truly