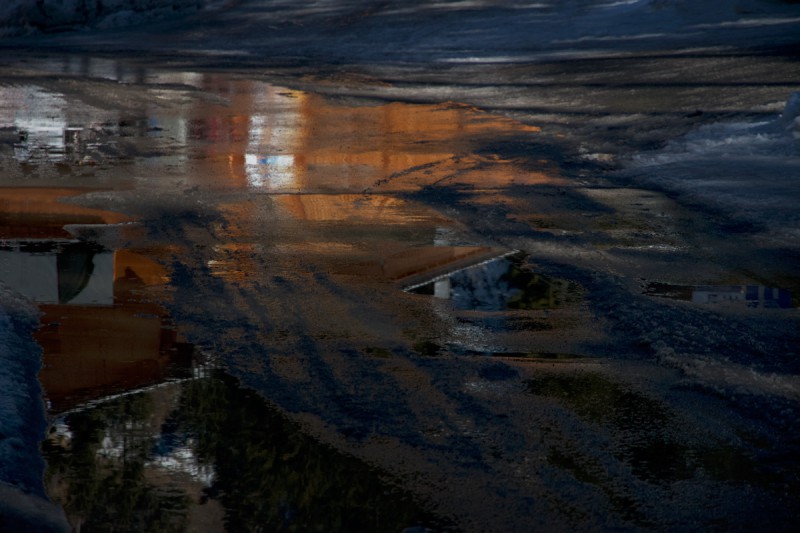 (click > zoom)
---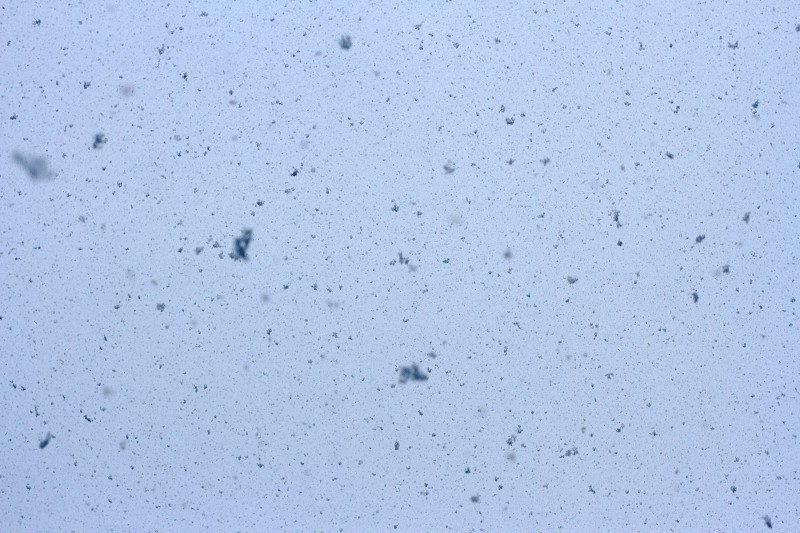 (click > zoom)
---
Feuer und Wasser am Boden vereint. Eine Pfütze im Schatten des nahenden Winterabends spiegelt das warme Holz der Hütte. Unergründlicher Reichtum in den Farben die da liegen, auf dass sich eine Seele an ihnen labt. Das ist der Boden: er hält mich hier, bietet mir den Halt, den ich brauch um…
… den Blick in den Himmel zu wagen. Ein Himmel in dem Myriaden Schneeflocken einen lautlosen Reigen tanzen. Unzählige Individuen. Sie tauchen auf, tanzen und vereinen sich mit dem Boden. Sicherlich werden sie so auch zu einem Teil der später wieder in schönsten Farben leuchtenden Pfützen.
Zauberei und Kinderblick.
---
Fire and water together on the ground. A puddle in the shadow of the approaching winter evening reflects the warm colors of the wooden hut. Unfathomable richness in colors that are there, for that a passing soul feasts on them. This is the ground: it keeps me here, gives me the support I need to …
… To lift the view to the sky. A sky where myriads of snowflakes dance a silent dance. Countless individuals. They emerge, dance and unite with the ground. Certainly they soon will be a part of the puddles that will glow in beautiful colors.
Sorcery and children view.
---
Yours truly