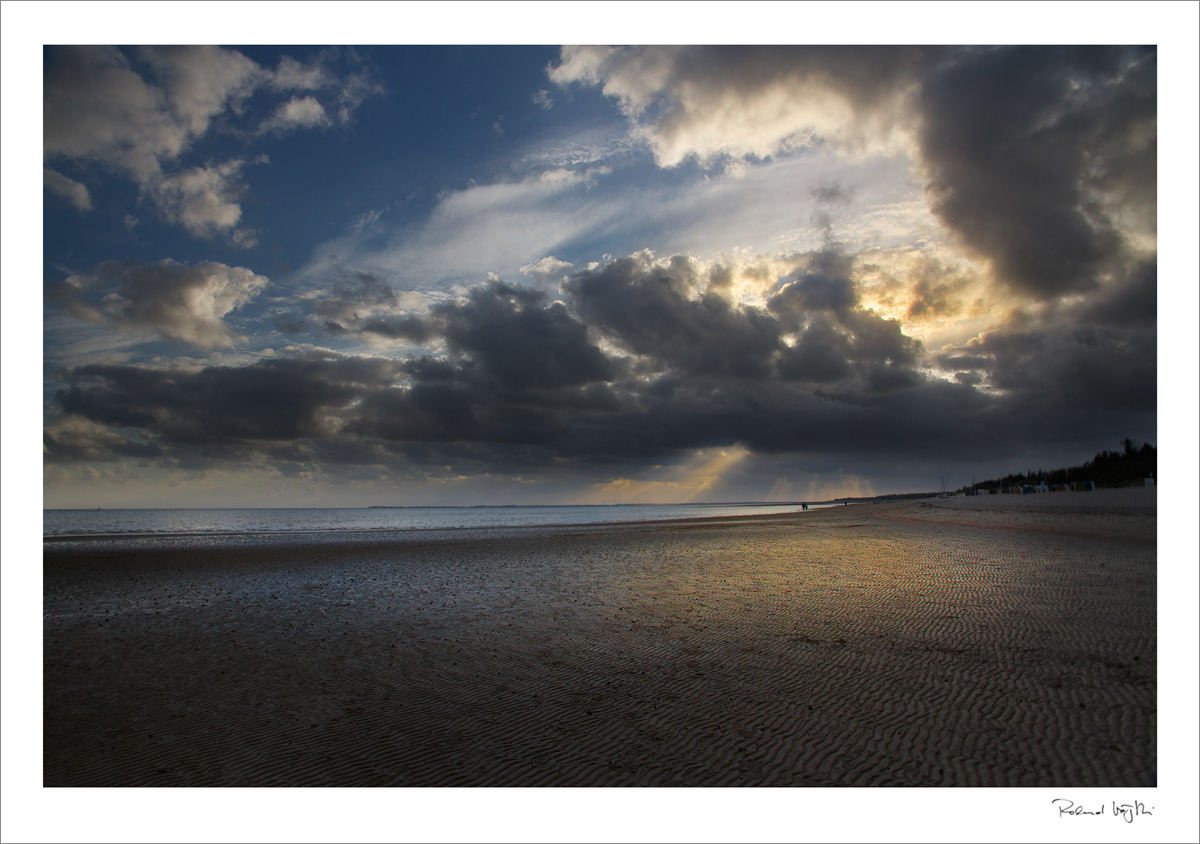 Ahhh. Endlich. Ein Horizont, der mich und meine Seele wandern lässt. Ein Horizont, bei dem jedes Rippelchen im Vordergrund zu einem Kapitel einer unendlich faszinierenden Geschichte wird. Unterwegs sein… wunderbar.
(PS: Auf dieser Insel wird jede Wanderung für mich auch eine Begegnung mit der Geschichte von Noël. Waren wir doch mit ihm im Bauch auf dieser Insel unterwegs, bevor er sich auf seine unendliche Reise zu den Sternen machte. So wird das Licht aus den Wolken und das Funkeln der Sterne zu einer metaphorischen Zauberstunde)
---
Ahhh. Finally! A horizon that let me and my soul wander around. A horizon in which each little sand dune in the foreground becomes a chapter of an infinitely fascinating history. Being on the road … wonderful!
(PS: On this island, every trip also becomes a encounter with Noël, since this is the island where' we've been together, before he went on his endless journey beyond the stars… this is what makes every light beam through the clouds and every sparkling star a metaphorically magic moment.)
---
Yours truly

---