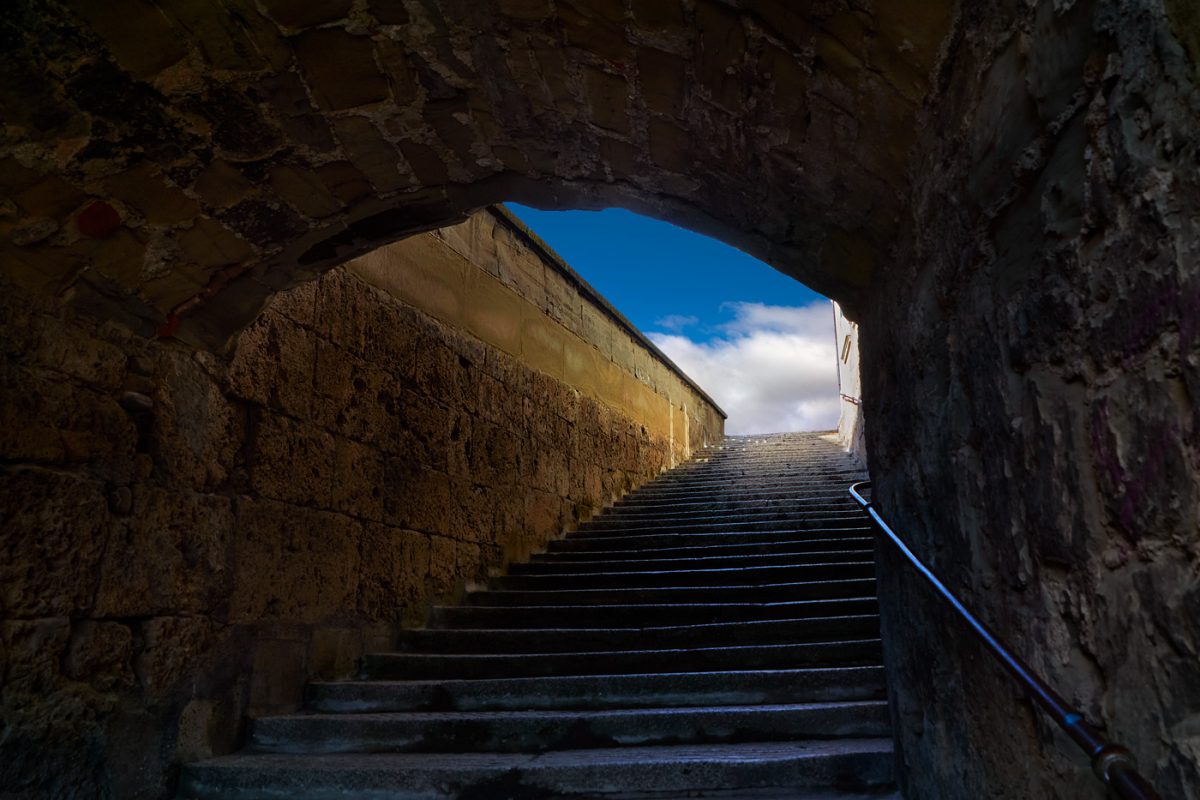 …
And it's whispered that soon
If we all call the tune
Then the piper will
Lead us to reason
…
Led Zeppelin / Stairway to heaven
---
Nehmen wir doch diesen Ausschnitt aus dem Liedtext von Led Zeppelin's "Stairway to heaven" als Gedankenanstoss: If we all call the tune, then the piper will lead us to reason… In Zeiten globaler Herausforderungen, generationenübergreifender Aufgaben zum Wandel und der realen Verfügbarkeit von Ressourcen und Technik für echte Lösungen, ist reason / Vernunft das, was am dringlichsten benötigt wird.

The piper that leads us to reason, das ist weder ein einlullender Glaube and irgendwelche Gottheiten die dann schon einschreiten, noch ein mächtiger oranger Irrer mit wirren Lösungsansätzen, es ist weder der Weltgott Mammon noch die persönliche Angst vor dem Vergessen werden. The piper that leads us to reason, das ist die Vision einer Welt, in der alle Lebewesen eine lebenswerte, wertschätzende, nachhaltige und verbindende Sphäre finden und geniessen können.

Dazu noch ein Text:
"Here's to the crazy ones. The misfits. The rebels. The troublemakers. The round pegs in the square holes. The ones who see things differently. They're not fond of rules. And they have no respect for the status quo. You can quote them, disagree with them, glorify or vilify them. About the only thing you can't do is ignore them. Because they change things. They push the human race forward. And while some may see them as the crazy ones, we see genius. Because the people who are crazy enough to think they can change the world, are the ones who do."
― Rob Siltanen & team

Eine Vision kündet von einer Welt, die noch nicht ist. Es braucht zuerst Veränderung. Und auf die Veränderung, auf die müssen, sollen und dürfen wir nicht warten. Wir müssen sie selber bewirken. Jeder in seiner Möglichkeit. Dazu müssen wir visionieren, spinnen, rebellieren, aufmucken, unbequem sein – vor allem unseren eigenen limitierenden Ansichten gegenüber.
Jeder für sich, oder mit einem rebellenfreundlichen Coach an der Seite. 😉