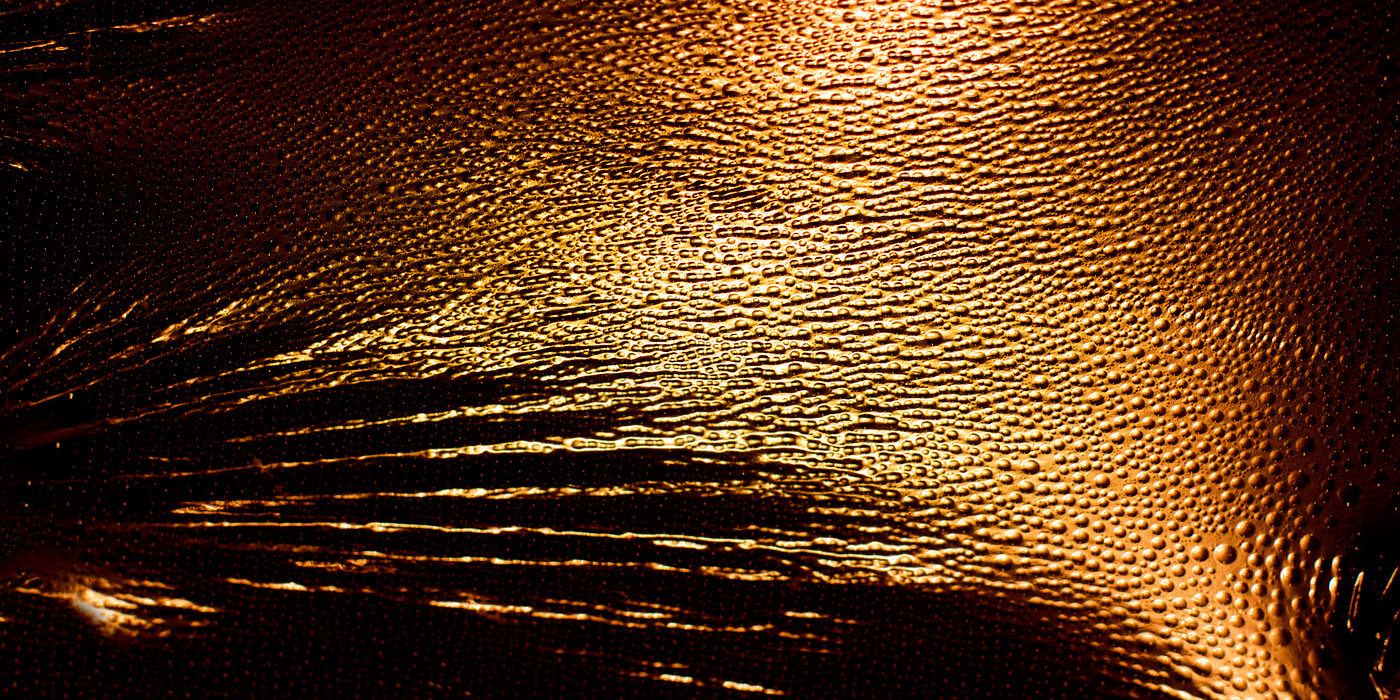 Prähistorische Haut. Man kann erahnen, was sie erlebt und ausgehalten hat: sengende Vulkanasche, endlosen Streitereien mit Kollegen Theropoden um einen Happen eines friedfertigen Herbivoren, Mücken mit Rüsseln dick wie Milchshake-Strohhalmen, mannsgrosse Schachtelhalme mit rasierklingenscharfen Blättern, ätzenden Sumpf aus Dreck und Schwefelsäure…
Für forensisch motivierte Betrachter, ist es hingegen einfach eine Cellophanfolie, benetzt durch den ausgekühlten Dampf einer feinen Rotweinsauce, die gestern beim Abendessen nicht mehr in meinem Magen Platz gehabt hat und nun im Kühlschrank auf die nächste Chance wartet.
Siehe: Die Entzauberung.
Und nicht verpassen: der Kurs "Die Befreiung des Sehens"!
---
Prehistoric skin. You can guess what the skin has experienced and suffered: scorching hot volcanic ash, endless quarreling with colleagues Theropods over a bite of a peaceful herbivore, mosquitoes with proboscis thick like milkshake straws, man size horsetail with blades sharp as a razor, corrosive mud of dirt and sulfuric acid …
For forensically motivated viewers, it is simply a cellophane film, wetted by the chilled steam of a fine red wine sauce, which was too much for me yesterday evening at dinner and now is waiting in the fridge for the next chance. Em>
See: the revelation of the mundane.