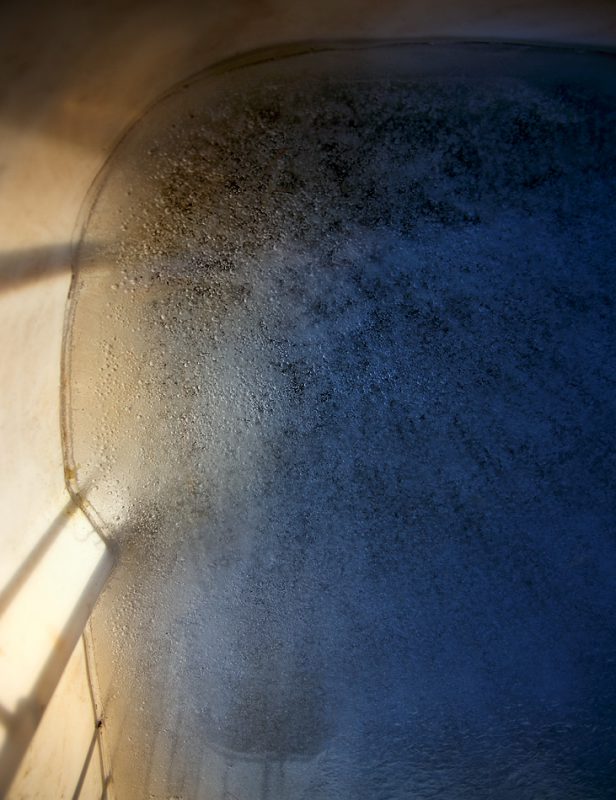 (click > zoom)
---
Lass die Sonne herein…
Auf der Kuhweide steht die Plastikwanne, halb gefüllt mit Wasser. Die kalten Tage haben einen dicken Deckel Eis entstehen lassen und der klare, eiskalte blaue Himmel spiegelt sich darin. Von der Seite beschienen mit tief stehender Wintersonne: kräftig und warm. Eine faszinierende Banalität.
---
Let the sun come in…
On the cow pasture stands the plastic tub, half filled with water. The cold days have created a thick layer of ice and the clear, ice-cold blue sky reflects in it. From the side illuminated from the evening winter sun: strong and warm. A fascinating banality.
---
Yours truly