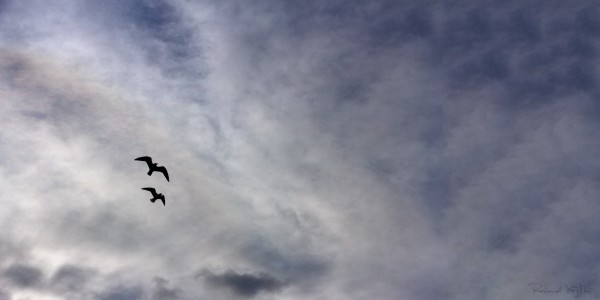 (click > zoom)
---
Ein kurzer Blick in den Himmel, eine flüchtige Begegnung und eine nachhaltige Inspiration, die eigenen Flügel auszubreiten und den Weg weiter zu gehen. Weiter, auch wenn der nächste Landeplatz vielleicht gerade nicht in Sichtweite liegt.
Und immer auch ein flüchtiger Gedanke an unser Sternenkind, das seine Flügel nun schon vor mehr als 8 Jahren ausgebreitet hat. Unterwegs… unterwegs wohin?
---
A brief glance towards the sky, a fleeting encounter and sustainable inspiration to spread my own wings and keep going on my journey. Move on, even if the next landing spot perhaps isn't in sight.
And also a fleeting thought about our stillborn first son, who did spread his wings over 8 years ago. On the way … going where?
Yours truly

---