The salt miner… Ein Plexiglas-Dach eines Gartenhauses mit Tautropfen. Der Arbeiter wurde natürlich in die Szene kopiert.
A acrylic glass roof of a garden shed with dew drops. The worker has, of course, been added in the digital lab.

---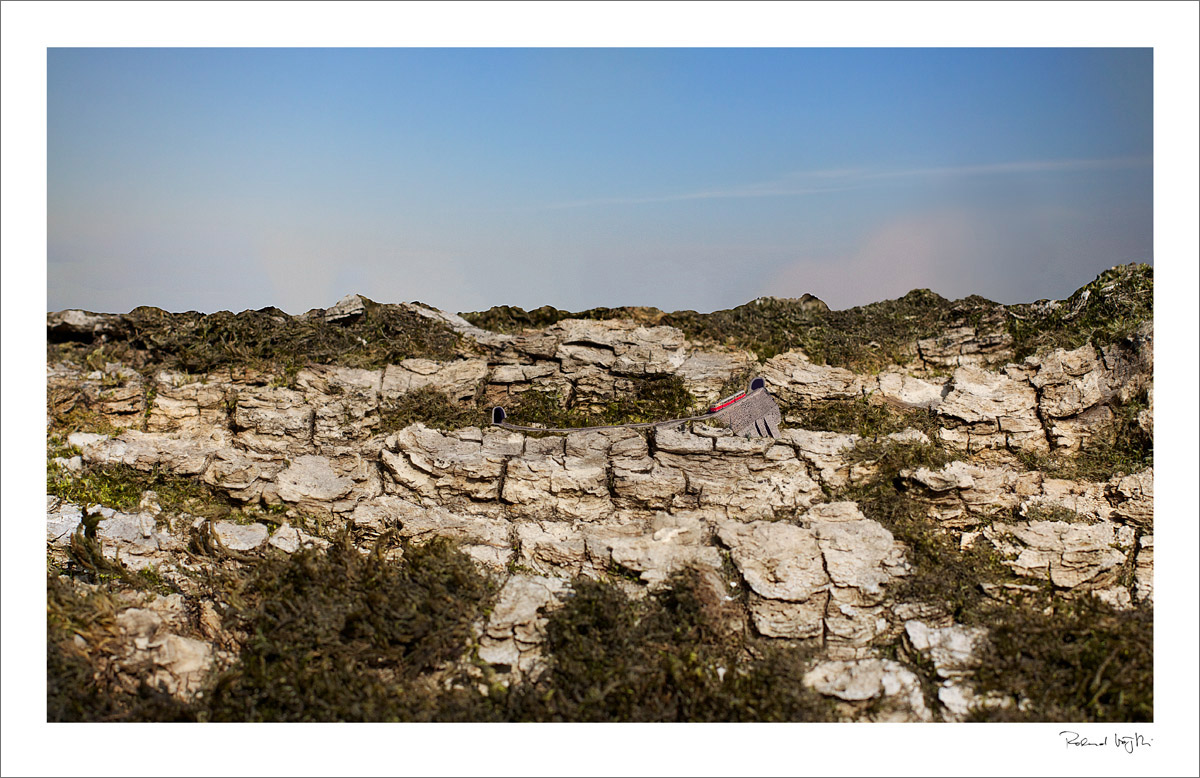 Der Kalkstein express… ein echter Zug auf einen echten Baumstamm einmontiert.
The lime stone express… a real train copied onto a picture of a real tree trunk.
Here's a different view of that tree: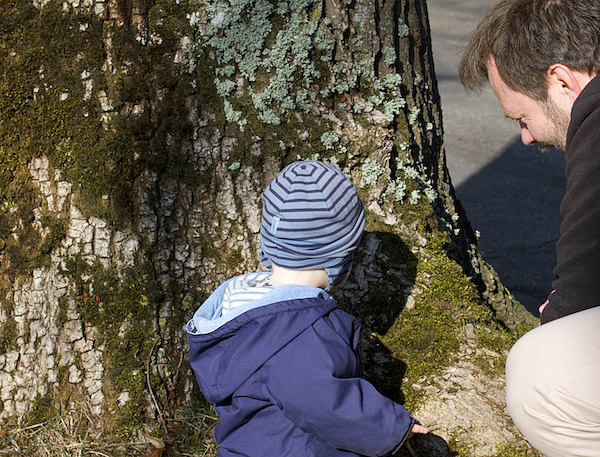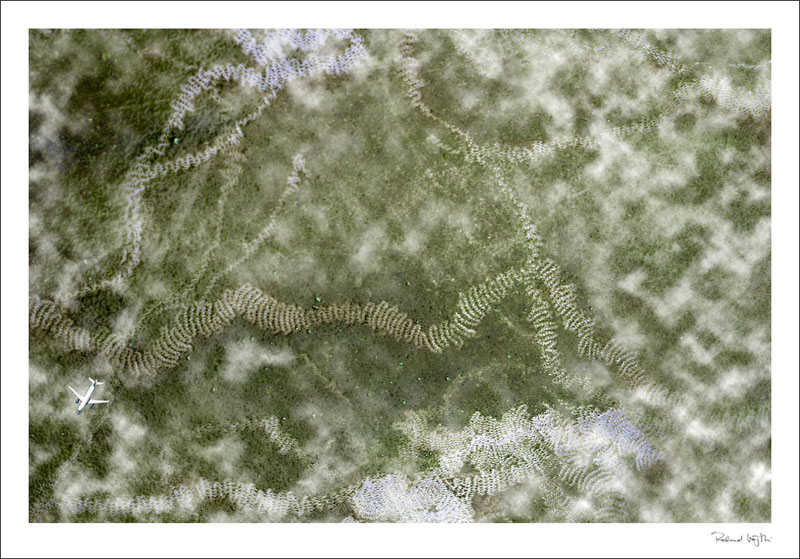 Frassspuren eines Käfers auf einem mit "Algen" besetzten Plastik-Velounterstand-Dach. Flugzeug und Wolken wurden einmontiert.
Traces of a beetle eating his way through the algae on a plastic roof of a bicycle shed. Plane and clouds obviously have been added…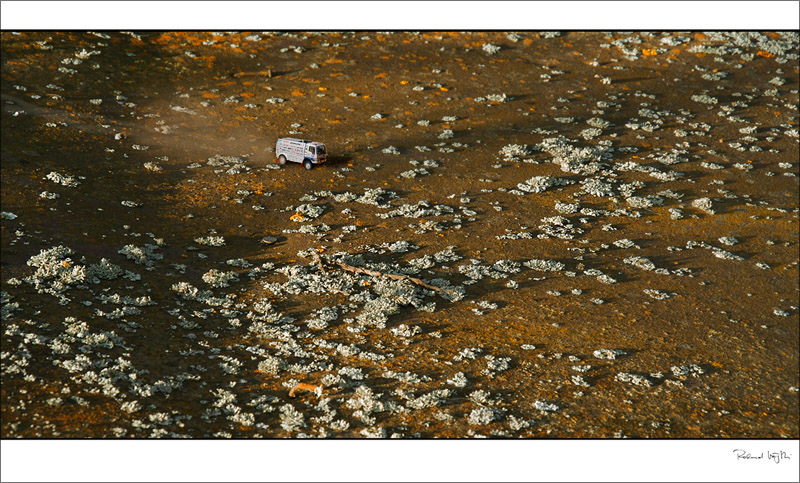 Paris-Dakar auf ca. 30 cm Steinplatte…
Paris-Dakar on approx. 20″ stone plate…
Eine Sache des Masstabs… A Matter Of Scale – AMOS.
Yours truly

---