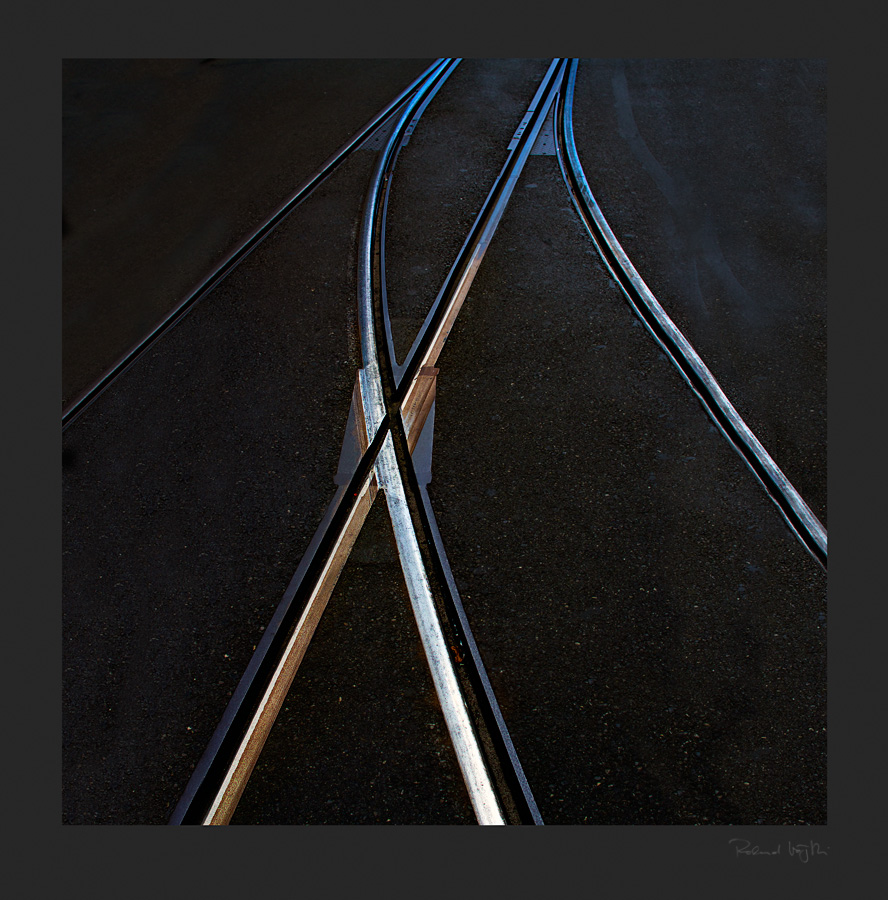 (click > zoom)
---
(english text below)

Und immer wieder gibt es die Momente, in denen sich Wege kreuzen und Momente, in denen man sich für den einen oder anderen Weg entscheiden muss. Viel kann man sich über den Prozess der Entscheidung Gedanken machen, oder kann sich versuchen die Zukunft der Wege auszumalen. Manchmal lohnt es sich aber auch einfach zu stoppen und sich der Schönheit der Kreuzung bewusst zu werden.
---
And again and again there are those moments in which paths intersect and moments where you have to opt for one or another way. Once can contemplate a lot about the process of taking a decision or once can try to imagine the future those might lead to. However, sometimes it simply worth to stop and become aware of the beauty of this moment of crossing.
---
Yours truly,
Roland